European Aftermarket Management Limited is one of Europe's leading Automotive Aftermarket sales agencies, working with World leading Vehicle component manufacturers and is approved and listed on the UK Governments "National Consultancy Register"
Phil Fitzpatrick has for over two years been working as an independent Export Sales Manager for APD (Automotive Parts Distribution Ltd) who are a leading member of the respected UK Parts aftermarket group called IFA, and who themselves are part of Auto Distribution International (ADI) one of the world's leading aftermarket groups. Working as export manager to assist APD to grow its international business and a member of the export team, who has helped to increase sales in 2016 by over 100%.

Phil has very good contacts across the world, working with over 70 countries worldwide.
Euro Aftermarket has the experience and knowledge and credentials to increase sales worldwide.
ABOUT EURO AFTERMARKET
The Company was established in 2004 and is based between Liverpool and Manchester in the UK, and is owned and run by Phil Fitzpatrick
European Aftermarket Management works with manufacturers to assist them to establish themselves or to grow their sales in the UK and Irish automotive aftermarkets.
Our aim is to be the UK and Irish sales office for foreign component manufacturers, assisting them to understand the UK and Irish component aftermarkets, to advise them on sales and marketing strategies and to grow their sales and margins.
European Aftermarket Management has assisted in over
£150 million pounds worth of sales and important contracts won
on behalf of our principals, working across many product lines such as:
ABS Sensors

Brake Discs / Drums

Engine Gaskets

Filtration

Suspension
Batteries

Clutches

Engine Mountings

Fuel caps

Water Pumps
Friction

Hydraulic Cylinders

Exhaust / Catalytic Converters

Gas Springs

Wiper Systems
LATEST
Following a very successful 12 month contract / project for Honeywell friction Germany (Bendix / Jurid) now part of Federal Mogul Motorparts, I have now returned and happy to advise working on project for one of Europe's leading "Export Houses" Automotive Parts Distribution Ltd part of the IFA / Auto Distribution UK.
European Aftermarket Management helps European based automotive companies and manufacturers enter UK and Irish automotive aftermarkets and UK companies enter the European markets.
EAM currently acts as the UK sales office for many leading European Component Manufacturers.
HISTORY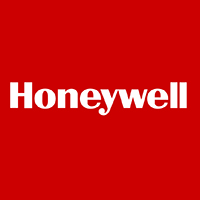 Sales and Marketing Manager UK and Ireland (Bendix and Jurid)
December 2013 – December 2014 (1 year and 1 month)
Employed by Honeywell Friction Germany on fixed term 12 month contract to assist them to keep current clients and if possible to increase sales on both passenger car and CV.
RESULT:
Increased sales by 30%+
Kept major client from leaving to go to competitor
Improved outstanding payments – all this was achieved whilst customers were concerned about takeover by Federal Mogul Motorparts.
Focused on delivering sustainable sales and EBITDA growth
All 4 personal quarterly bonuses met and received !
Returned to my own company European Aftermarket management Ltd once project / contract finished
We feel justified that our expertise works and is paid for by the sales won by European Aftermarket Management Limited
Due to this success, today many World leading manufacturers have granted sole agency contracts to European Aftermarket Management Limited to develop their sales in the UK / Irish aftermarkets such as:
Italy – MTS Spa (Exhaust Systems – (www.mtsspa.net)
Spain – Dolz SA (Water Pumps – (www.idolz.com)
Please note that due to the success of European Aftermarket Management, Comotech Industries of France has also granted us the contract to act for them in
South Africa – Australia – New Zealand
Have your own experienced sales and marketing manager and UK office.
If you are trying to develop your sales – Speak to Phil Fitzpatrick today.
Please see the many references for comments from the "Worlds leading companies" on European Aftermarket Management Limited